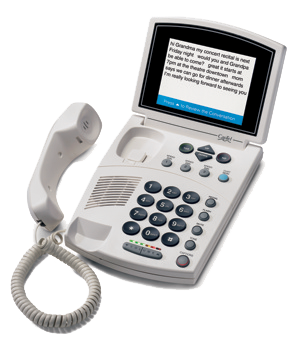 • Large, high resolution 7" captions window with adjustable font sizes and colors
• Built-in captioned answering machine
• One-touch access to CapTel Help Line available 24 hrs/day, 7 days a week. Dedicated bottom automatically connects you!
• Caller ID capable
• Speed dial keys
• Phone book stores up to 95 names/numbers

REQUIRES:
- Standard analog phone line
- Electrical power
- Kit is available to switch to IP mode if your telephone service changes to digital phone service and you have internet service. 
User Manual / Other Files
1